LoudPlayer V2 out now !
Details

Category: News
The new version 2 of LoudPlayer is now out on the store !
It includes a new design, with a full navigation drawer, new custom themes, a sleep timer, and much more...
Don't hesitate to test it and to send us your feedback !
LoudPlayer 1.6 available now !
Details

Category: News
LoudPlayer is out with its exclusive 9-band equalizer and bass booster for a full Hi-Fi playback !
Videpub 1.6.0 out now !
Details

Category: News
a New function allows to copy/paste segments in/from text format hh:mm:ss.ss-hhmm:ss.ss,...
New parameter to search segments where logo is missing,
This parameter and margins are now saved with logos
Commmand line arguments to load a file, create segments manually or detect them, and save results.
GUI improvements :

a splitter bar allows to resize segments list
new icons, menus, shortcuts and toolbars
a thin line shows current position in timeline

All timings and moving functions has been improved and redesigned
Algorithm improvements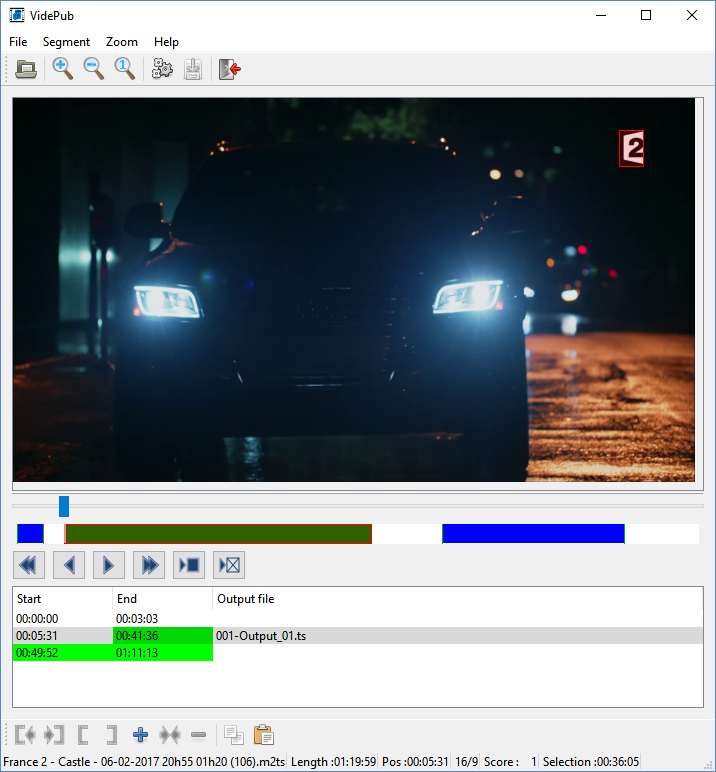 LoudPlayer 1.4 is now available !
Details

Category: News
When opening a file from a file manager (using "Open with" command), all the directory content is loaded into the current queue.
VidePub 1.5.0
Details

Category: News
VidePub 1.5.0 is out now.
New features :
A graphic temporal bar has been added. This bar shows the segements of the list with their state, and allows selection by left-clic,
Highlight of segment bounds that have been adjusted manually,
Re-design of displacement functions, to be more reliable on videos with errors due to bad transmission.